The city of Nizams is filled with beauty and grace. There are two facades of the royal city and both these faces intrigue us beyond comparison. Where on one hand the historical monuments have several stories to be told, the newer and swankier Hyderabad stories are all about corporate functioning and IT.
Cyderabad – The new Hyderabad!
Just like any other growing metropolitan city, Hyderabad is also gripped in the claws of the ever growing traffic concerns. But, what's the solution? While the traffic and civic management authorities have proposed many alternate commute options, the current situation has half the city dug up for metros and construction of flyovers.
The only thing that has emerged as a relief amidst all the chaos is carpooling.
While more and more people in the city have adopted this new trend of commuting, it still has a long way to go. But apart from being just an alternate commute option, it is helping decrease the traffic by manifolds – and the people residing here aren't the last to observe this.
Carpooling in Hyderabad
With daily travel becoming a hassle more than anything else, carpooling is actually helping people wade through those dug up roads without ending up spending hours on it.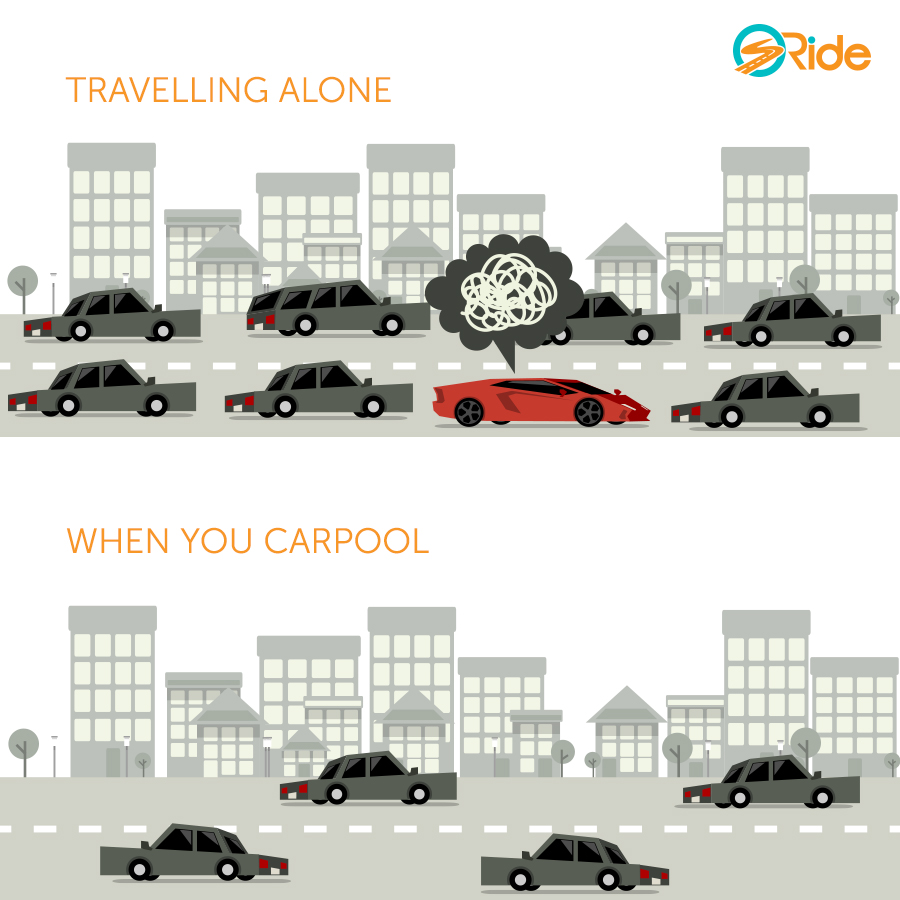 It is obvious that carpooling not just reduces the stress of having to drive solo from one point to the other, but also reduces traffic jams. When you carpool, you're not just sharing a ride, but also the cost of traveling – including the fuel!
With Car Free Thursday – Hyderabad picking up in the city, even youngest of the lot can be seen encouraging people to carpool at least once a week. With handheld quotes, posters, etc, Thursdays in the city are seeing more people than cars on the road. Yes, that too without putting anything else on hold. Everyone is still going to work, is attending meetings and is reaching home well in time – just all without traffic!
Will the trend pick up in other cities? YES!
Hyderabad is setting an example for all those in other cities who thought travelling individually was the only way they could reach work in time. Or the only way they would actually want to commute. Cities like Pune, Gurgaon, etc are all coming up with their very own Car Free Days at least once a week.
The reasons?
The youth is finally waking up to the damages we have caused to the environment and has decided to GO GREEN!
The traffic in these cities has increased so much over the years, that reaching a place 45 minutes away takes double the time – and people have finally realized that.
Because people now realize that taking some vehicles off the road is the only way to reduce traffic; but they also know they can't totally do without them.
And then of course, the increasing costs of fuel in these cities isn't really encouraging driving solo!
Why you need to catch up with Hyderabad and carpooling? 
Carpooling has several benefits associated with it. Here are some you absolutely need to know of: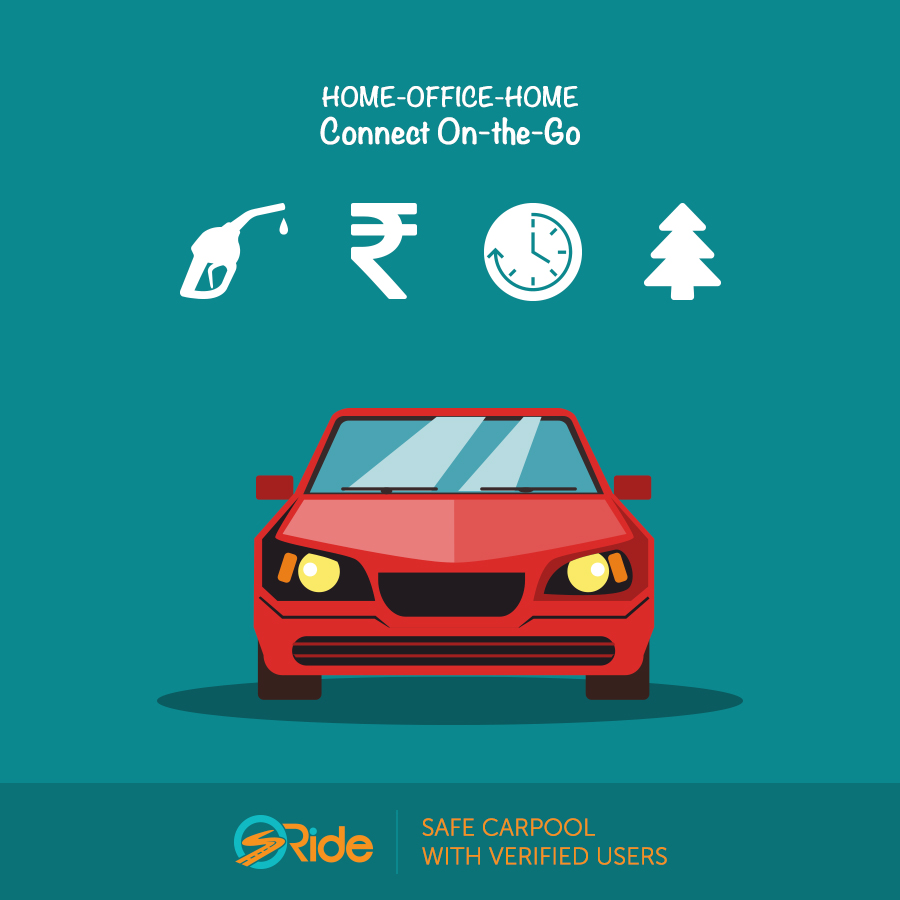 It reduces travel stress.
It reduces traffic jams.
It reduces the overall fuel consumption.
It helps you save a lot from your commuting costs.
It gives you the opportunity to make new friends.
It is emerging as the next big platform for professional networking.
It solves the commute hassles of public transport – even on strike days!
It is helping restore the ecosystem that has been severely damaged over the last few years. As a natural fit to the environment, it is helping reduce pollution by manifolds.
Common problems with carpooling 
More often than not, people shy away from carpooling because:
They're not sure where to begin.
They can't find a relevant ride on time.
They don't trust the person they're riding or going to ride with.
They think making exact payments is more of a change hassle.
They think it is not safe to travel with people you don't know.
Think the same? Try sRide Carpooling App! 
Understanding all the taboos and concerns around carpooling in our country, sRide came up with solutions to make the adoption of this trend easy!
Easy posting of ride – no filling in too many details.
Ride recommendations based on location – you could need it anywhere, right?
Ability to find a match – after all, you have to be okay travelling with someone!
Online payments via Paytm – because carrying change is too much of a hassle.
---
There are 4 lakh people in the HITEC city. If 60-70% of those people carpool, 5,460 tons of carbon dioxide gets reduced in an year.
If you could be a part of that big an impact, then what's holding you back? Download the app right away and start sharing rides today!