We keep nudging you to carpool every day – giving you very many reasons to start today – from cost efficiency, security to even reducing traffic on the roads, but then we thought of making you an environmental star right away!
All up for one such cause, Car Free Thursday – Hyderabad even this week, we want you to join us and make this initiative by HYSEA (Hyderabad Software Enterprises Association) a superhit.
With an objective to reduce the number of vehicles on the roads at least once a week to resolve traffic and parking issues in the city, it also aims at bringing Hyderabad back to its cleaner and greener state. Let's make our friends and family see Hyderabad for the beauty it really holds – at least one!
One simple commitment is all we ask for: Every Thursday, just try and leave your car at home.
Choose carpooling with sRide for commuting this week!
Download it now and become a star: iOS| Android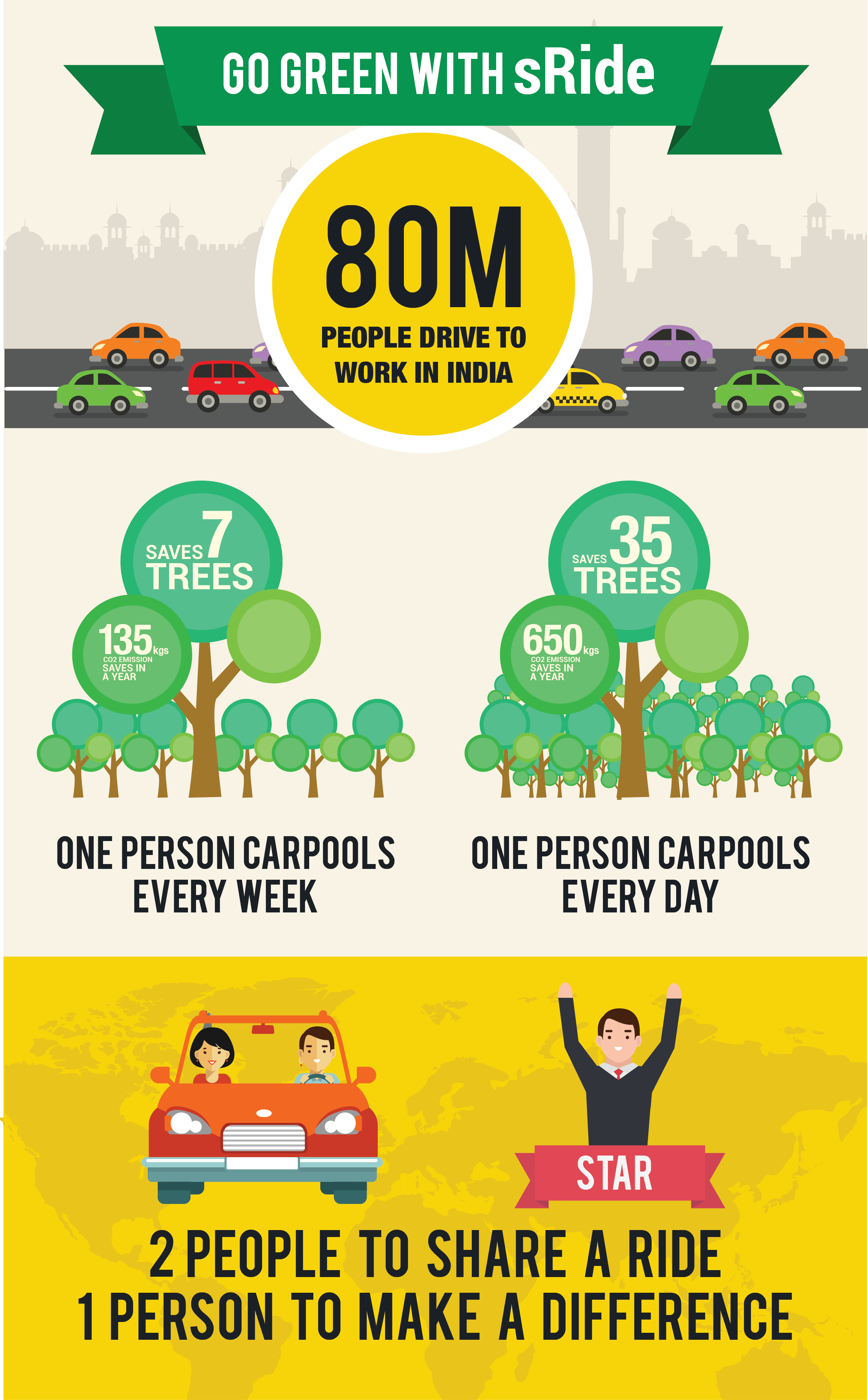 Think you can help us? Share this post with your friends and family right away! 🙂