The world as we know is changing. And the pace of change is unmatchable. Concepts, trends and customs are all going through overhauling. Amidst all these social conventions, civic conventions are also taking the road to change.
We live in a world, where people are working long hours and spending their lives to earn more and more money. All of this is cool, unless we keep the game stress free!
But commuting to and from work in itself is a major stress and we, the people are finding ways to make it more efficient and stress free. The sad part? Not all of us are doing it!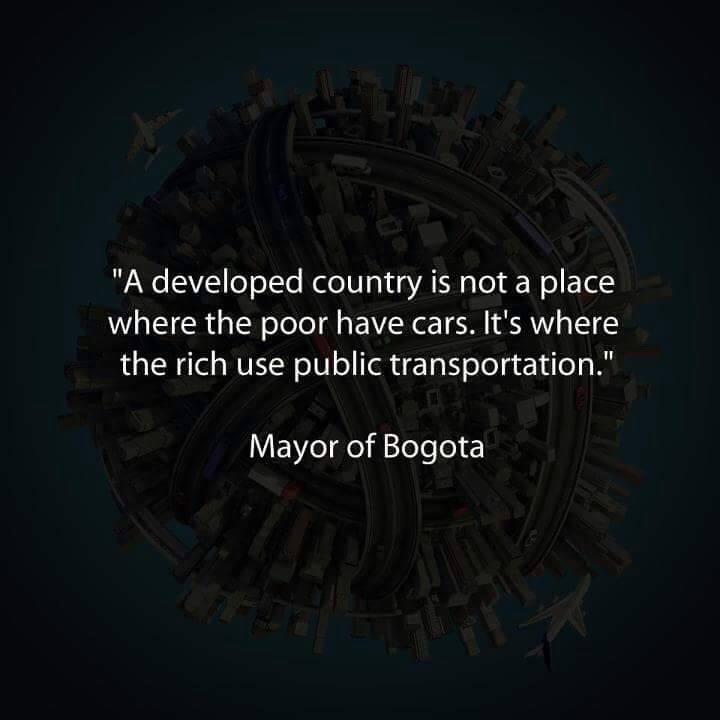 World Car Free Day is one such initiative, which is being observed on 22nd September every year, worldwide.  Individuals as well as civic bodies across the world are embracing the day and encouraging people to take a stand for the environment around them, that has been bearing the brunt of development till date.
"The movement also encourages people in major cities to opt for alternate commute options like carpooling, cycling, walking or simply taking a public transport – the basic idea being lessening the number of cars on the road for at least a day." 
Why we are celebrating Car Free Day?
Making our lives easy
Even though it is just a day today, the idea of going car free or opting for alternate commute options will soon be a social phenomena. Imagine our lives in that time, and imagine the possibilities – roads with lesser traffic, environment that is less polluted and another platform to socialise with co-travellers.  Car Free Day definitely promises a bright future!
Public and Civic bodies joining hands with people
Car Free Day has experienced a great social change. There are various events and activities across the world, where the local civic bodies join hands with the public, to make it successful. Be it the local municipality or the traffic management authorities, everyone is making way for the Car Free Day and motivating more people to embrace it. Working together for a common cause already speaks a lot positive about our future!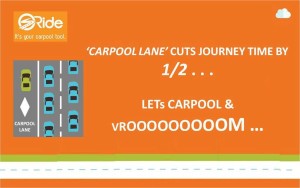 Promotion of alternate commute  options
When authorities and masses suggest alternate commute options like carpooling, cycling and taking the public transport, everything becomes a viable option. When majority of the urban populace give up their vehicles for a day and participate in alternate commuting, they realise how easy and convenient it is to follow on all other days. It is all about trying at least 'once', because the concept is definitely hook-worthy!
Efficient Traffic Management
One of the major advantages of Car Free Day is that it introduces the general masses to the concept of taking shared rides or public transport, instead of individual commutes. When more people go "car-free", traffic management is a breeze for the authorities. In other words, it is simply one step further in direction of making our lives easier and safer. Lesser traffic on roads is definitely something our future would want to experience! 
Why the world needs more Car Free Days?
The world as we know is becoming more and more disintegrated, and disengaged with each passing day. We all live in a shell of our own with minimal social interaction and our social circles are shrinking. We live in apartments in societies, yet we don't know our neighbours. We travel individually in our cars, and yet are unaware of the millions who travel alongside us. We focus on our health, but don't have the time to see what's causing all the illness – the polluted environment.
Social disintegration is believed to be one of the major causes of anxiety, lack of confidence and clinical depression. But that's not all. It also takes us away from the harsh realities of things around us; even things that will harm us in the long run. With activities such as "Car Free Days", we get a chance to interact with others without feeling uncomfortable about introducing ourselves to strangers. Why? Because we stand for the same cause. The environment. 
Car Free Days in India
Even though the concept is slowly catching up in our country, the youth today, is definitely focussing on making a difference to the world we live in. Here are a few cities that are doing their bit in encouraging its residents to take a bold step towards cleaner, greener and healthier living with car free days:
Become a part of this movement, and nudge your city mates to start something big! After all, it takes someone to stand for something so strongly that it makes a difference!
Start doing your bit by opting for car free days and download sRide to start carpooling with those in your community.
We're also actively seeking for brand ambassadors who will help us take our message forward in Hyderabad, Chennai and Pune.