Last week we announced our very first sRide Brand Ambassador: Rahul Basu, in our strive towards making carpooling a common practice in India. A lot many times it takes a person to inspire another – no number of articles or textbooks we read become the inspiration for really taking charge.
The reason? Everyone's too busy leading their 'busy monotonous' lives to the fullest, to care about environmental and resource causes for more than merely 5 minutes.
But we're happy to announce our next Brand Ambassador, who is creating ripples in his circles for being the man who didn't just stand for a cause, but also made an impact!
Kapil Jain.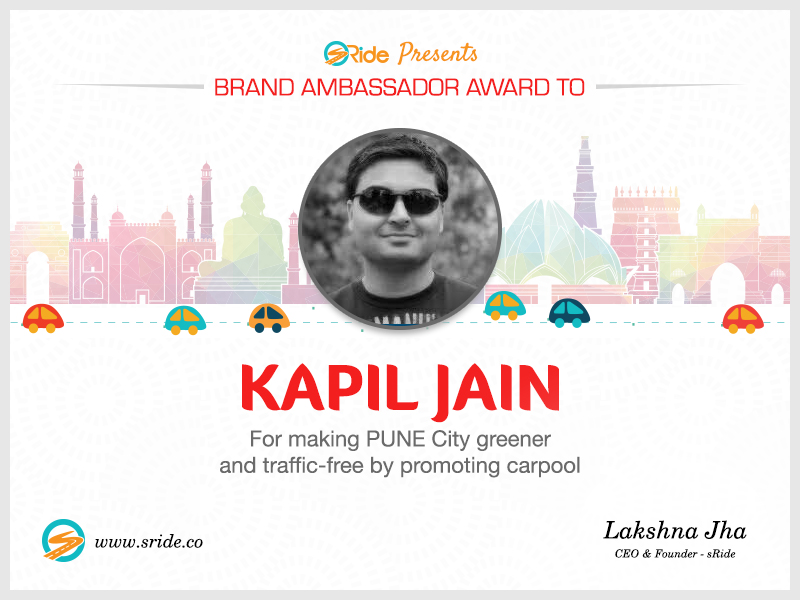 Thinking why should someone be our Brand Ambassador? We have it all answered right here: sRide Brand Ambassador. 
How do you start? Simply download sRide and start carpooling now!  
Catch us in action on our Facebook page to know more about sRide.